Sending out a newsletter email is a perfect option to add to your strategy of staying top of mind with both your leads and clients. In fact, email marketing generates $38 for every $1 spent – that's an astounding 3800% return on investment!
Talk about a simple, easy, and budget-friendly way to market your business and keep your existing clients engaged!
With such a great ROI, it's hard to say no to sending out newsletter emails – but you need to consider your strategy. When should you send them out? How often? What will you include in each newsletter email, and how can you make sure your audience will care about that content?
We've rounded up some of the best newsletter email examples we've seen that will inspire you to get started, along with tips and best practices to perfect your own newsletter email below!
Newsletter Email Tips
Choose an email marketing tool
As you'll see with our favourite newsletter email examples below, when it comes to newsletters, looks do matter! How you design your newsletter emails will impact if your reader is engaged, reads and interacts with your newsletter email, and most importantly, keeps opening them every time you send a new one. Not a graphic designer? Not a problem. With tools like MailChimp, Campaign Monitor, Direct Mail, Cakemail, and many, many more, you can create professional and eye-catching newsletter emails even if you don't have a creative bone in your body!
Remember the subject line
Like with any email you send, your newsletter email subject line is hugely important. If your subject line doesn't get to the point by clearly stating what it's about, it'll probably get skimmed past or deleted. Use a brief, relevant subject line that will immediately explain the purpose or value that's inside. Ask yourself what the email is about or what you want them to do. Check out these subject lines from the newsletter email examples we've highlighted further down:
6 Strategies for Building a Customer-Centric Company (HelpScout)
The top 5 icons helping Linktrees convert 📺 (Linktree)
Webinars are back: Leveling up the Customer Experience with Chat on 8/13 (HubSpot)
Close more deals with these 3 steps (Daylite)
[Ebook] The Guide to Building the Best Customer Experience (Bitly)
Monthly Blog Post Roundup (New Breed)
The common denominator in all of these subject lines? You haven't even seen these newsletter email examples yet, but you know what they're about just by reading the subject lines! For more subject line tips, check out How to Write Cold Email Subject Lines That Get Opened [Examples Included].
Pick the right timing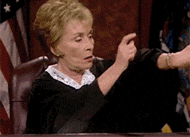 You need to be consistent with both frequency and content when it comes to your newsletter email. Depending on your business or industry, the frequency of your newsletter email can vary. Campaign Monitor suggests the best frequency for newsletters is no more than twice a week and at least once a month. When it comes to the day of the week to send your newsletter email, Mondays, Tuesdays, and Wednesdays are the best days of the week to aim for – but you should also experiment with what works for your particular audience. Try different days and times and note what worked best for you!
Think of your audience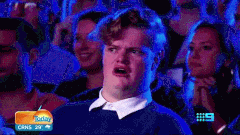 Also evidenced with our newsletter email examples below, your newsletter email doesn't just have to be about a promotion, sale, or product. Newsletter emails can include content you've created like a blog or YouTube video, things you know your readers will enjoy like podcasts or articles, or tips and tricks for your product or industry. Make sure every newsletter email you send adds value for the people you want to open them. Again, don't be afraid to experiment. Track how well different newsletter emails did and include more of the content that you know did well!
Be as creative as possible
You don't have to stick with one format for your newsletter email. For example, you may not have the bandwidth to create a lot of your own content, so you can share content that you know will interest your audience. Think podcasts, articles, or people to follow on social media. You may not have a product to share updates on because you're a service business. That's fine! You can share tips and best practices related to your industry, or even more generic advice that everyone needs, like productivity and time management help. You can call out your favourite tools and apps, share case studies about your clients or service – the list goes on! Don't limit yourself to the framework of the newsletter email examples you're used to seeing. They're a great guide to use and be inspired by, but always think about what will work for you first.
Newsletter Email Examples
We've collected the best newsletter email examples that actually came to our inboxes! These newsletter email examples made us stop, open the email, and actually keep reading! Like everyone else, we get lots of emails, so why did these newsletter email examples get our attention? We're breaking down why we love these newsletters and how you can use these examples for your next campaign!
Grammarly
Grammarly, a writing assistant that helps with your grammar and clarity, sends out a weekly email with the user's stats. This is effective because we all love reading about ourselves(admit it!). Seeing your stats and how you compare to others is compelling and, simply, fun to read. It helps create a sense of accomplishment for the reader while also demonstrating the value of their app. Look how much Grammarly helped you. It's a very clever way to position what you're getting when you use Grammarly.
After the stats, they include the call to action, Get Grammarly for your team. It's not the main focus of the newsletter email, but it's a reminder that you can have the app do more for you after just seeing all the statistical value above.
Finally, they include content their readers will find valuable – tips and stories about writing, work, and feedback.
---
Confluence
Confluence, a team workspace for collaboration, starts off by sharing the latest updates they've added to their app. This is relevant and easy content to share! People will always be interested in updates to your product or service. They also share blog content with how-tos and tips, and highlight one new feature and its benefits separately to bring more attention to it.
At the bottom of their newsletter email, Confluence includes a quick survey: was this email helpful? Simply clicking one of the emotions lets Confluence know if their content is resonating with their audience!
---
Later
Later is a social media post scheduler and analyzer. They use bright, eye-catching design and colour to engage their reader. Their headlines are large and easy to see, and with their content specifically, they are focusing on something very relevant: TikTok. Because TikTok, a video-sharing app, is fairly new and growing very quickly, they are sharing relevant content to help their readers with something they are likely looking to learn. Anticipating what your own audience needs is part of a successful newsletter.
Note that rather than just an article or blog with how-tos, they are also sharing a free course their readers can watch to learn more. Video content is a growing, in-demand marketing option that you should take advantage of if you can!
---
New Breed
New Breed is an inbound marketing and sales agency. They've taken a different approach with their newsletter, rounding up all of their blog content for the month. While this is a big list, it's actually providing a surprisingly useful service – easy access to things you want to read. It would be great if you could get paid to read blogs that interest you all day, but that's not the reality. You may have a favourite blog, but staying on top of every post isn't a priority, so having a handy list of everything you may have missed every month is a great resource.
Every blog listed clearly tells you what it's about with an eye-catching title along with a blurb of what to expect. It's simple, comprehensive, and easy to put together!
---
HelpScout
HelpScout, customer service helpdesk software, open their newsletter email with a message from one of their team members highlighting the theme of customer-centricity. Including a longer message makes this newsletter feel more like a regular email and adds a touch of personalization by not leading with images and heavy branding usually expected with marketing content. Their next featured blog below the letter also focuses on customer-centricity, and then they go on to share other relevant content their readers may enjoy.
This is a simple, clean approach that doesn't overwhelm the audience or try to cram in as many links as possible.
---
Linktree
Linktree is an app that helps you create one landing page for all the links you share on social media. Their newsletter email is bright, colourful, and uses images to keep you engaged. Keeping it very simple, after a short blurb their call to action asks you to upgrade, and then they use more images to share information rather than a lot of copy that will just get skimmed through. This is a great newsletter email example if you're starting off with fewer content options.
Even with a smaller amount of information to share, you can still create a compelling newsletter!
---
HubSpot
HubSpot, a marketing, sales, and service software, opens their newsletter with a live chat webinar they want you to register for. Again, opening with a more letter-like message creates that personal touch. They then breakdown their reading list for the week, clearly labelling each option – a blog, a guide, and a lesson. While all relate to the chat theme of the newsletter, you're also clearly told what to expect, making it easier for you to click on what interests you most.
---
Trainual
Trainual is an app for employee training and standard operating procedures. Their newsletter focuses on four pieces of content and rather than quick blurbs, they break down the value of each piece so you keep reading. They use funny gifs to catch your attention and add some spice to the newsletter, which is a fantastic way to let your personality shine through and include some humour in your reader's day!
They also include a podcast, which aren't shared as often in newsletter emails and are an underused resource you should be taking advantage of!
---
Daylite
Okay, this is our own newsletter email so we're a bit biased, but hear us out! Daylite is a CRM for small business, so we focus on empowering entrepreneurs and small businesses with resources that will really help on their journey. We have our own Youtube channel, so we make content that we know our users are looking for and highlight this in every newsletter. We do the same thing with our blog (this one that you're reading right now!) so we're always sharing content in our newsletters that will resonate with our ideal audience.
We like the simple approach of not including so much content that you don't know where to start. We add a call to action after each piece of content, and round things off with options for one on one coaching and free webinars.
---
Bitly
Bitly, a link management platform, takes a different approach here. While this isn't a newsletter per se, they're sharing a piece of valuable content that their audience would want to see in their inbox. They use their copy to present a pain point and then tell you how their guide is going to help you solve it. Finally, they finish off with a clear call to action to download the guide. This is another example of how to send an effective email even if you don't have a huge store of content you've created.
---
Alo
Alo Yoga is a retailer for yoga wear, accessories for yoga, and working out. They open their newsletter with the big news – an up to 50% off sale that will certainly intrigue their audience. Their newsletter is image-heavy, which is appropriate when you're selling a product because of course, you need to see it! Alo creates FOMO(fear of missing out) by pointing out limited-time sales and creating a sense of scarcity. A really important thing to note with this newsletter is the feeling it creates.
Rather than just appealing to the logical side of their audience's brain and explaining why they need to buy, they're appealing to emotion. The reader believes they're the type of person that cares about their health so they'll buy clothing that signals that. The reader wants to be seen as someone who does yoga, so they'll buy clothing that makes them look like a yogi. These images telegraph the lifestyle that their audience is after, making it a very effective newsletter email.
---
TextExpander
TextExpander, an app that uses keyboard shortcuts to automatically insert longer blocks of frequently used text, focus on sending out tips for using their app. This is an easy way to add value by sharing functionality that will help the user. The actual tips are right there in the email, so clicking to read more is optional, which is helpful when a lot of people don't bother to click links in their inbox. Sharing quick tips is a great way to reach out to your readers whether you're selling a product or a service.
You're clearly adding value with something your audience can actually use, so this is another great example of how to come up with content that isn't difficult or time-consuming to create!
---
We hope these newsletter email examples have inspired you and shown you that you don't have to stick to what you probably think of when you hear "newsletter." Rather than just trying to curate or create as much relevant content as you can, think outside the box and focus most on what your own audience will want to see.
Experiment as much as you can and don't be afraid to get really creative! If you want more ways to create an effective email marketing strategy, check out 7 Reasons People Aren't Engaging With Your Emails And What To Do About It and don't miss Are You Making These 7 Email Marketing Mistakes?
For daily small business tips, follow @dayliteapp on Instagram!